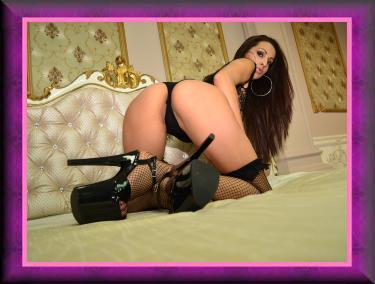 HI THERE, AND WELCOME TO MY PERSONAL PAGE
I am Hot&Horny,Sexy,Wild,Sweet...and I am here to play,to have fun,to enjoy every minute with you! I love everything about sex. So what are you waiting for????? LETS PLAY!I am nice and sweet but I also have my bad and wild side, CUM help me find my secret spot and we`ll explore together!!! Buy 15 min and ull get 5 min for free !!!
This is a reduced size preview of me from the live xxxCamBabes Viewing Room. Push the play button to see the quality of my cam, and ask me to use the viewing room for our show.
**** Perfect asss....waiting your cock...****
~~~~~~~~~lemme be ur perfect sex toy ~~~~
*** SExy costumes, ask me and ill make your fantasies come true ***
~~~ Ready for a real woman ? Lets make our fantasies come true ~~~~
Im ready , you ready for me ?
**** Perfect asss....waiting your cock...****
~~~~~ Ready for some fun with me ? ~~~~
Mmmmm........sexy and hot just for you xoxoxx
~~~~~~Perfect slim body ~~~~
~~~~~Mmmmmmm.....join me and share ur fantasies ~~~~
~~~Naughty for you ~~~
~~~MMmmmm.....im your's ~~~~
kissses
Cum take me ~~~~~~~~
**** Perfect asss....waiting your cock...****
**** Cum take me from behind...***
Hi guys! Have a look at my photos please. What do you think… feel…? If you like them then you should definitely come and have some fun with me.
Send me a message exotic_janine_xxx or you can always send me email


Please remember to mention you saw me at xxxCamBabes.com
Country
Phone Only
Phone w/Shows
Audio w/Shows
Zoom
Video Chat Software
Skype
Netmeeting
ICUII
ISPQ
EyeBall
Yahoo
Y
United States
N
N
Y
Y
N
N
N
N
Y
What I like...
| Roleplay | Toys | Big Toys | Anal | Anal Toys | Couples | Girl-Girl | Sub / Dom | Food | Shoes | Hose | Balloons | Costumes | Crushing | Smoking |
| --- | --- | --- | --- | --- | --- | --- | --- | --- | --- | --- | --- | --- | --- | --- |
| Y | Y | Y | Y | Y | N | N | N | Y | Y | Y | N | Y | Y | Y |
BEFORE you purchase time you must contact the performer and ask when she will be available for your show. Also ask which software she wants to have your session with, and if you don't have it download it below. You and the performer will both be notified by e-mail when your purchase has been approved.
Our babes use Skype or Yahoo Messenger to speak to you in real time and for their private shows. Ask which program she prefers to use for her private shows, and if you don't have it, download it here for FREE by clicking below.
Site created and maintained by Surfer
© 2000-2015. All rights reserved.
This site is for webcam with camgirls teen xxx video chat adult pussy cams video nude private shows from home cams we have lesbians women free porn porno girls naked cam sex teens webcam girls live free video webcams sexy live sex cam